Discover what life at St Joseph's Primary Kingswood by browsing our latest news articles and social posts.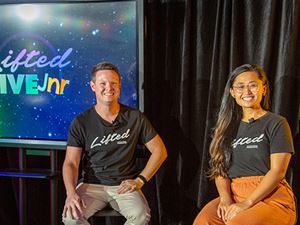 In late February, Catholic Youth Parramatta (CYP) hosted their regular LIFTED sessions online, featuring music, prayer, reflection and action for primary school students, Year 12 leaders, young adults and Faith in Action Team (FIAT) teachers across the Diocese of Parramatta. FIAT teachers work together to offer additional opportunities for faith formation to students within their school community. Read more...
Categories:
Students at St Joseph's Primary School Kingswood were welcomed back to school this year by Dorothy and Scarecrow from The Wizard of Oz! As they followed the yellow brick road to class, their teachers were also invited to put their best red shoe forward in a bid to make it a great year of learning for all students.
Categories: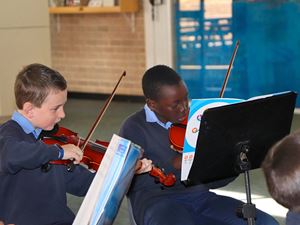 CAPTIVATE, the Arts unit of Catholic Education Diocese of Parramatta, have been facilitating classroom music programs at St Joseph's Kingswood for seven years. Lead by Specialist Teacher - Music, Michelle Loevendie, every Monday morning Year 3 and Year 4 students are able to focus on learning their string instruments. Read more...
Categories: